6 Must-Know Tips for a Safe and Secure Home
A home is a haven, a place where you may relax and unwind. The house should be a location where you can close your eyes and sleep. It's a place where you can do whatever you want as long as you don't break any rules.
But what happens if you can't do the things you want to accomplish? What if you can't drive your favorite car in your neighborhood because you're afraid of getting robbed or assaulted? What if your mind is racing because you're worried your house will be broken into before you get home from work?
We'll look at 6 crucial measures for a more safe home in this article.
1. Your Door Lock Should Be Replaced:
It is critical to change door locks, especially if you are moving to a new apartment; using the same locks as the previous owner is dangerous. Door locks normally come in 3-4 copies, so be sure you have the whole set. Make sure you only hand out keys to people you know and trust. Because new Door locks are harder to break into and aren't worn out, they can help keep burglars out. Fill up any gaps between the door and the frame as well. It will be more difficult to break into as a result of this. Jam locks and smart locks are both wonderful choices that can significantly improve your home security.
2. Lights should be installed in the compound: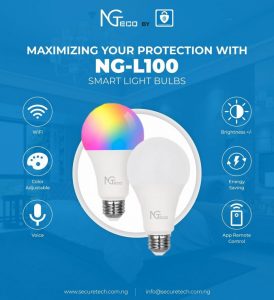 Intruders find it much easier to break into homes with low lighting because they can readily hide. At night, your exterior lights must be turned on; this is not the time to try to save money on electricity! To reduce your home's energy use, consider purchasing an energy-saving bulb for your outside lights. Intruders will be unable to see your home and compound if you place lights around it. Contrary to popular belief, robbers are attracted to brightly colored houses. Burglars are on the lookout for houses with dark patches. Burglars will be visible to you and everyone passing by if you light everything up. Given Nigeria's inconsistent power and hefty electricity tariffs, solar lights may be a viable option. Fences, verandas, and the car park/garage are other hotspots where lights should be installed.
3. Use Door and window sensors to safeguard your home's most vulnerable areas: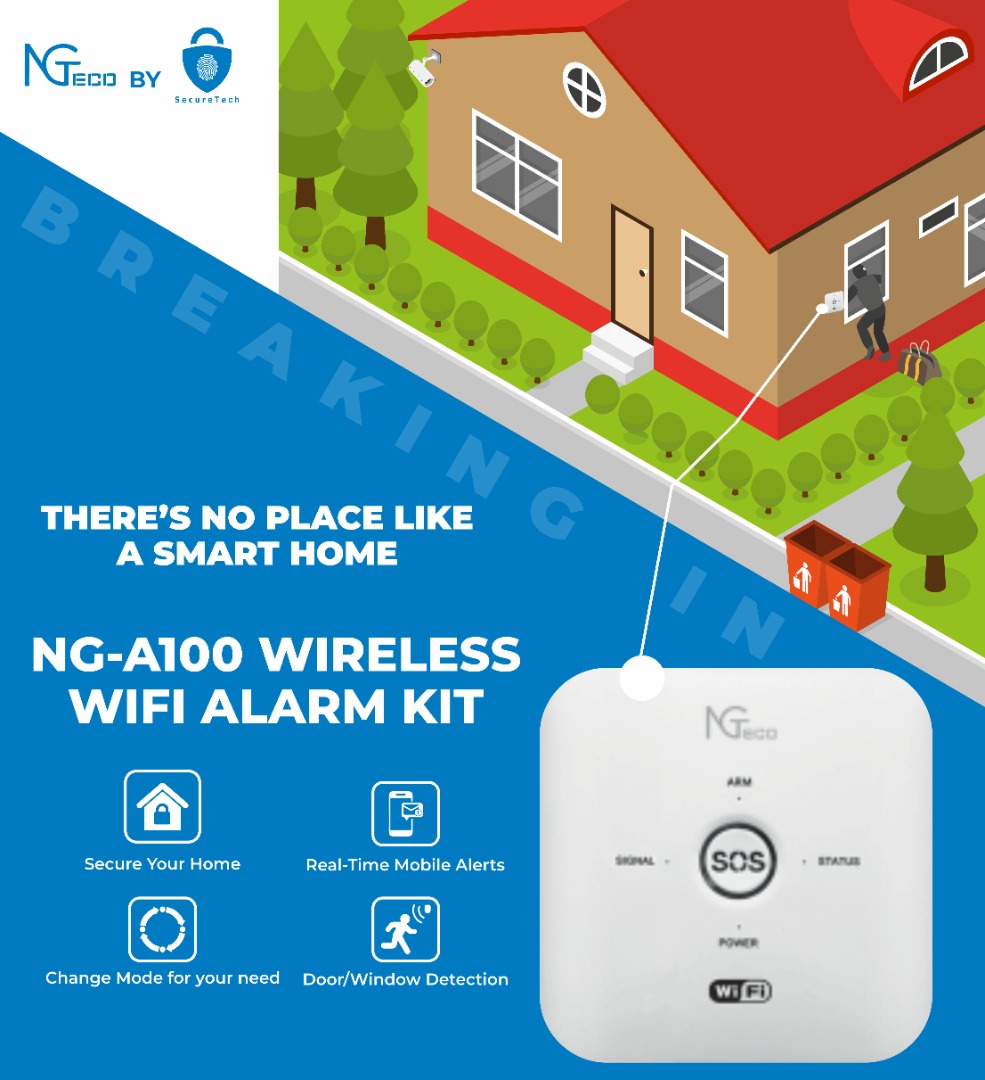 The burglars enter through the front door in 34% of burglaries. First-floor windows (23 percent) and back doors are also common entrance locations (22 percent ). Wireless door and window sensors allow homeowners to secure their home's perimeter in a cost-effective and unobtrusive manner. These devices usually consist of two pieces: one that is mounted on the frame of the entry point and the other that is attached to the door or window itself. Depending on the type of sensor, the sensor will be able to detect if the components are touching or in close proximity. If the system is activated, opening the door or window and separating the parts will set off an alarm. Even if the system isn't armed, homeowners with a smart security system can choose to have their system's hub emit an audible chime and/or send them smartphone notifications when certain occurrences occur.
4. Install CCTV Surveillance Camera: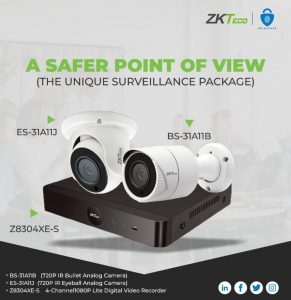 Installing a surveillance camera around the perimeter of your property can assist you in keeping an eye on things when you are not at home. Some cameras have motion detectors that activate when they detect noise or movement. Because the camera isn't always perfect, you'll need someone to assist you to manage it, preferably a qualified security guard, or you can install a camera that comes with an app that you can download to your phone and receive real-time notifications.
5. Maintain the cleanliness of the green space : Planting trees and flowers on the property is beneficial since it protects against harsh weather conditions; nevertheless, you must keep the trees and plants from overgrowing because if left unattended, they can become a hiding place for invaders. Keep your lawn short and trim your trees if they begin to become a hiding spot. Because everything is visible, keeping a clean compound does not leave you exposed. Clean landscaping, like lighting up your compound, will draw invaders' attention while they try to break in.
Put down the curtains or window blinds at all times:  People can learn about your routines and weaknesses if they have access to your home. Then take advantage of it to loot you. Someone intending to break in will be less willing to do so if your window and curtains are closed since they won't know where you are or what you have inside. It's a smart technique to keep your home safe and prevent intruders from knowing when you're at home and when you're not. If you need to leave for a few days, have someone you trust to open your blinds in the mornings. They can then close them in the afternoon to make it appear as if they are occupied.
BOOK A CONSULTATION WITH SECURTECH NIGERIA