IMPROVING BUSINESSES AND ITS SAFETY
PEOPLE COUNTER: IMPROVING BUSINESSES AND ITS SAFETY
Supermarkets and convenience stores provide us with the essentials of life. They support families and communities in every locale around the world as a vital part of our homes, neighborhoods, and lives – every day. Because of this, they are also vulnerable to subtle dangers. CCTV maunfacturers has  developed the most advanced video surveillance technology in affordable, convenient, and vitally effective packages for today's security needs.
More than just security, the Smart Solution 2.0 packs the most advanced technologies into complete end-to-end solutions for shopping areas of any kind. Video surveillance, business intelligence more all come together in flexible and powerful components from the world's number one security solution provider.
Smart and reliable People counting
Big data is no longer just a buzzword. Today, access to detailed, real-time insights about customer behavior is a core competitive advantage in many industries. Video-based people counting offers retailers and other service industries a way to capture and analyze customer data from their locations.
For instance, it is used by:
Retailers to calculate conversion rates and evaluate the results of their campaigns

Museums and event companies to easily provide visitor statistics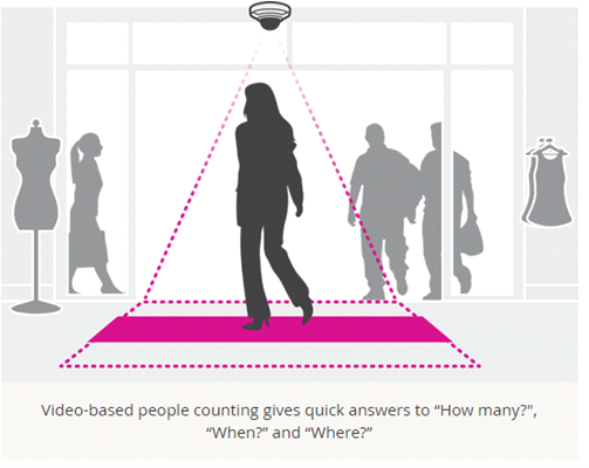 Smart Solution for Supermarkets & Convenience Stores
Ensures around-the-clock safety for customers, personnel, and merchandise

Resolves transaction disputes and aids loss prevention

Provides complete central management of chains and enhances operations

Measure the number of customers or visitors

Evaluate and improve marketing and promotional activities

Optimize staffing schedules and daily operations

Analyze and share relevant footfall statistics
In addition you can also measure queue, gain demographics insights and estimate store occupancy.