MOBILE ACCESS CONTROL SYSTEM

MOBILE ACCESS CONTROL SYSTEM

In this expeditious digital world, it is impossible to imagine not waking up with mobile phones. Starting from the sound of the alarm clocks for waking up, setting up everyday meetings with clients, to initiating online conferences, mobile phones have become an integral part of our daily existence, serving an excessive amount of functions. 
The newest innovation in mobile technology or the mobile access control is as a result of the universal use of mobile devices by security agents to monitor assigned specific areas. With the wide use of mobile access controls, we are better disposed to access, view, and manage critical events by simply installing the needed security software on the phone. 
What really is a mobile access control system?
Mobile access control necessitates that mobile smartphones, tablets and wearable electronic devices function as users' credentials when they enter offices or other business facilities. 
Introduction to Smartphone Access Control System
Mobile access control systems are designed to offer access to specific secured buildings, rooms and areas to the users with just a couple of clicks on mobile devices, such as smartphones, tablets and wearable devices. 
Comprehension  the Differences between a Regular Access Control System and a Mobile-based Access System 
Access control has only one purpose, allowing/revoking access into resources or locations within the office premises. Access control can be broadly classified into two categories, physical access and smartphone access. While the former access control system restricts access to rooms doors, areas and valuable assets, the latter can also limit access to computer networks, digital files, classified data and also as an home automation controller. 
Physical Access Control 
Physical access control regulates the entry and exit of employees to a particular space. Some common examples of physical access control systems are: 
The FOB controlled Gate (

frequency operated buttons/ Remote control buttons

)

The RFID doors

Password Protected Systems

Use of Biometric access doors 
Cloud-based Mobile Access Control 
The mobile access control mostly comprises identification, authentication, and authorization systems. This type of access control is very different from physical access control which uses badges, fingerprint, biometrics, keys and other physical tokens to get access to a particular location or asset. Businesses and other institutions accommodate a wide array of mobile access control systems, including password protected programs, biometric security systems, and other identification tools. With mobile access control systems, all accesses are regulated in the cloud by specialized security agents.     
The Technology behind Mobile Access Control Systems
Mobile access control systems come with a variety of technologies to enable smart access to restricted spaces and data. The following segment discusses the major technologies used in the cloud-based mobile access control systems.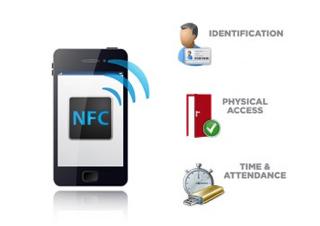 Bluetooth Low Energy (BLE) Generally, mobile access control manufacturers rely on Bluetooth to enable smartphone-enabled devices to communicate with a remote reader. Bluetooth Low Energy allows devices to communicate with remote users without the hassles of manual pairing.  

Near Field Communication (NFC)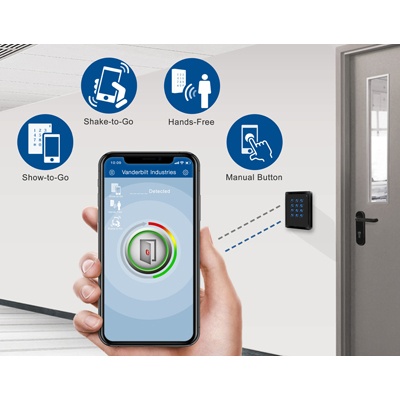 Apart from Bluetooth, other technologies like Near Field Communication can be used in mobile access control. NFC, enables to set up communication between a reader/lock and a mobile device. One disadvantage of NFC is that it only supports a limited range of communication, usually between a few of inches, and is unavailable to iPhone users that use iOS technology.