SMART TEMPERATURE & HUMIDITY SENSOR
Compare
SMART TEMPERATURE & HUMIDITY SENSOR- Home Automation System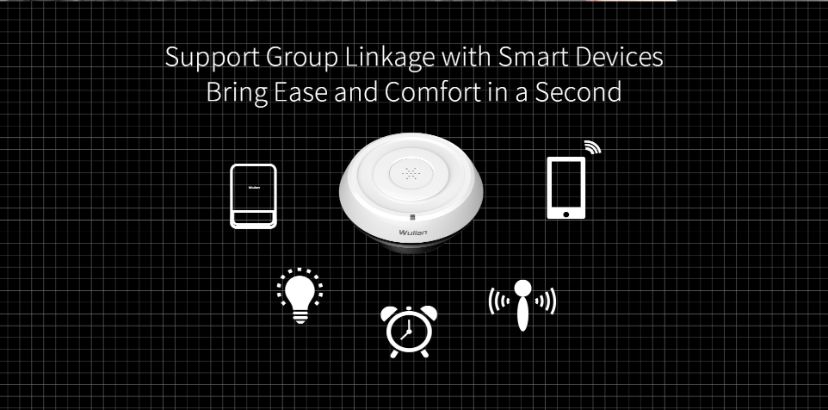 Smart Temperature & Humidity Sensor is apply to detect temperature & humidity indoors; Support linkage control the places where have requirement for temperature and humidity, such as kitchen, bathroom, baby room, etc
Features
Communication Mode: IEEE 802.15.4 (ZigBee/SmartRoom)
It can detect temperature & humidity and send the data to App by ZigBee protocol. So that user can control linked devices remotely to keep the indoor environment healthy.
When the voltage of battery is too low, mobile terminals will receive under voltage alarm
to remind user of replacing battery.
Low power consumption, energy saving.
Wireless design, small size, easy to install.
Stylish and exquisite design.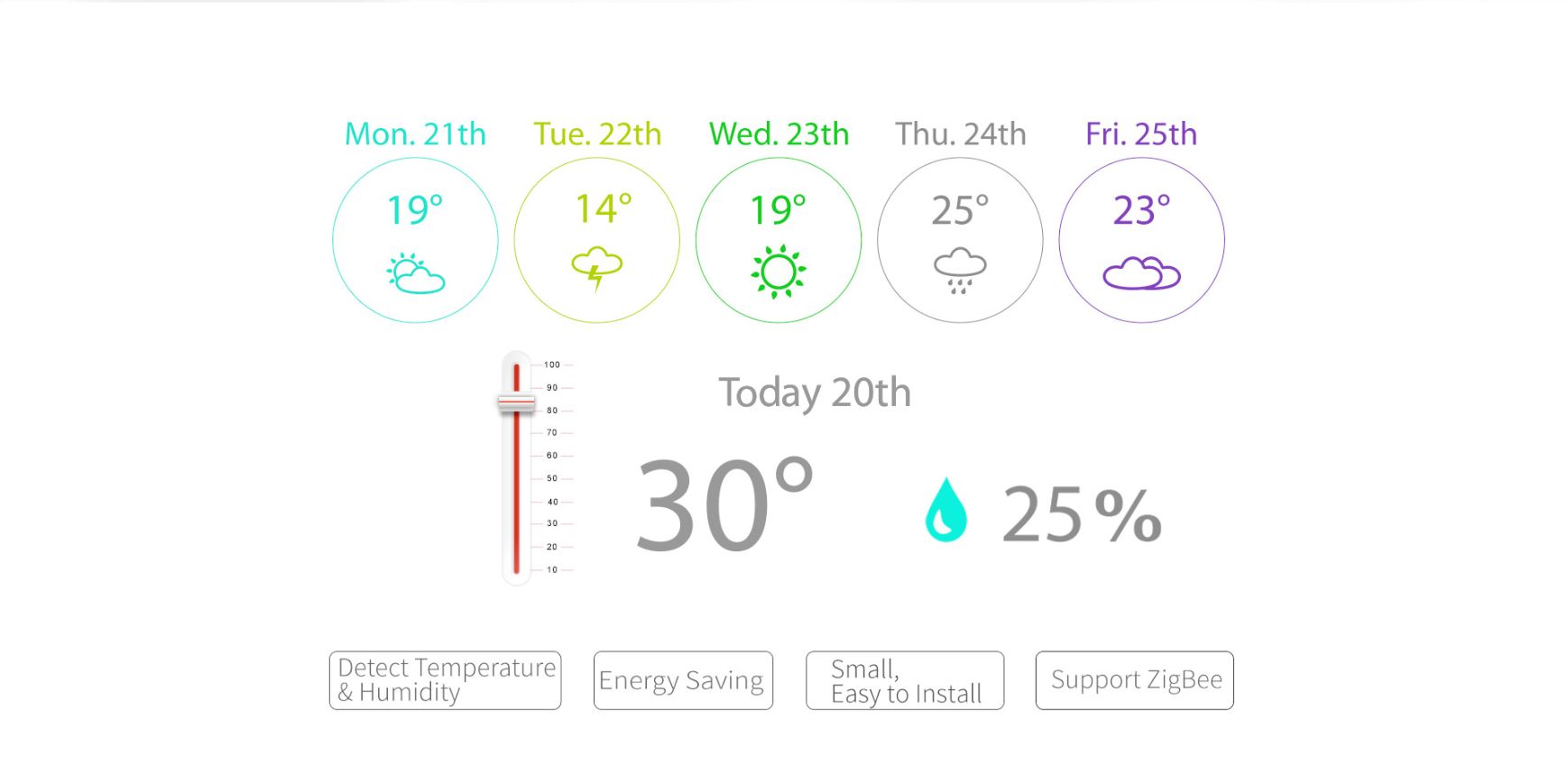 Parameter
Communication Mode:                    IEEE 802.15.4 (ZigBee/SmartRoom)
Power Parameter:                                                   DC 3V, CR2*1
Standby Current:                                                    <2μA
Detection Power Consumption:                          <10mA
Communication Distance:                                    100m (depend on specific environmental conditions)
Measuring Temperature Range / Precision:      (-10℃~0℃ /±1℃) (0℃~+60℃ /±0.5℃) (60℃~70℃ /±1℃)
Measuring Humidity Range / Precision:           5%~95%RH/±4.5
Installation Method:                                             Base-fixed
Working Temperature/Humidity:                      -10℃~+45℃/≤95%RH (noncondensing)
Material & Color:                                                   PC, White
Dimension (diameter*thickness):                      64*32 (mm)
Net Weight:                                                            39g
Gross Weight:                                                        170g