5 SECURITY TIPS FOR YOUR HOME IN A COUNTRY LIKE NIGERIA
5 SECURITY TIPS FOR YOUR HOME IN A COUNTRY LIKE NIGERIA
It's very important to protect your home no matter how difficult it may seem.
You most likely live alone or in a house with several people if you're reading this. Our home supplies us with a safe refuge. We often use it to wind down after a hard day at work. We see it as all of these things, and we hope it will be our safe haven for many years to come.
For years, home burglaries and break-ins have been common, with a variety of criminals using it as a way to make quick money. When the residents of a house are not present, some notable incidents have occurred. With over 2 million burglaries occurring each year, your home could easily become a target if it is not being watched.
your home is likely to be a target in the future.
Isn't it true that doing everything you can to lower your chances is a wise decision? So, what can we do to ensure the safety of our homes? We purchase security equipment and hire "mallams" to guard the gates, but these costs frequently exceed our budget.
Some of the security equipment we purchase or use is quite costly. Did you know that you can secure your home on a shoestring budget if you can't afford to go all out to defend it? 
HERE IS A LIST OF HOW YOU CAN DO THAT:
1. Shrubs and bushes should be removed: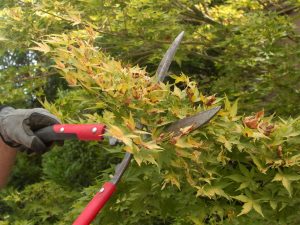 If there are any bushes obscuring your windows, attempt to get rid of them as much as possible. Those shrubs provide an ideal hiding spot for break-in artists while they check to see if the windows are unlocked. Removing them enhances the likelihood of the perpetrator being apprehended.
Secure the house's weakest point of entry:

The majority of us have sliding doors or windows in our homes. These gorgeous monstrosities are just begging for a thief to come along and smash them. If you have them installed, you can use certain security measures to keep them secure, such as using sheet metal screws in the higher track and a piece of wood in the lower track.

Make friends with your neighbors:

This helps in a variety of ways; aside from the social component, you get to know the types of people that live in your neighborhood, and you also have someone to keep an eye on the house while you are not there.
Leave a car parked outside your House: The majority of burglaries occur during the day, while everyone is at work or school. Because there are fewer people around, it is a reasonably secure time for criminals to break in. Burglars like to "case" a house to see if it's safe to enter, so if you have old junk or can persuade a neighbor to park in your space while you're gone, I'd recommend doing it.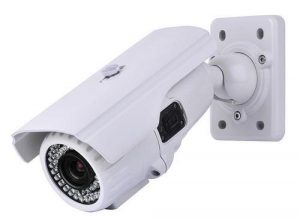 Get a Small CCTV Camera: A lot of people are not aware that there are very affordable CCTV Cameras that can do justice to the surveillance around their homes, The same amount of money you would use to get a Tshirt from a boutique, is about the same cost you can use to purchase a good mini CCTV camera that will protect your home from burglars and give you the opportunity to monitor your home environment.