UNDERSTANDING SMART DOOR LOCKS
smart door locks are electromechanical as they are meant to perform locking and unlocking actions on a door when it gets such instructions from an authorized device through the use of a wireless protocol and a cryptographic key. It also monitors access and delivers notifications for the many events it tracks, as well as some other crucial events linked to the device's status. Smart locks are a component of a smart house.  To function, smart locks, like ordinary locks, require two primary components: the lock and the key. The key is a smartphone or a specific key fob in the case of these electronic locks that is programmed specifically for this purpose and wirelessly performs the authentication required to automatically unlock the door.
A smart lock is, without a doubt, the most crucial component of a genuinely smart, connected house. It will not only let you come and go as you like, but it will also keep track of who enters and exits your home while you are away. Some types merely allow you to open and close doors with your phone. Some allow you to grant special permissions to family members, friends, or maintenance personnel. Other smart home devices and services can be triggered by voice commands or triggers from other smart home devices and services.
Many smart locks have a smartphone app that allows you to lock and unlock doors by simply tapping an icon. Some businesses offer a web application that allows you to control products from your computer's desktop or laptop. In most apps, you may add permanent and temporary users, as well as set up access schedules for specific days and times.
To interact with a Bluetooth-enabled lock, you must be within range (approximately 40 feet), whereas locks with built-in Bluetooth don't require you to be within range as long as they're linked to your home router. Make sure your smart lock has activity logs so you can see who has entered and exited your home and when it happened.
Voice activation, geofencing, and auto-locking are all available in the latest smart locks. Locking and unlocking doors is a breeze with voice activation; simply tell your phone to "unlock the front door," and the lock will disengage. You'll never have to worry about locking up before leaving the house again with geofencing; simply use the mobile app to create a perimeter around your home and utilize your phone's location services to detect your exact location. You can have the lock automatically engage behind you when you exit the perimeter. Similarly, an auto-lock feature will automatically engage the lock when it has been left unlocked for a certain amount of time. Other features to look for are keyless touchpads for when you don't have your phone or keys, tamper, and forced entry alarms to alert you of a suspected break-in, and push, text, and email alerts to keep you informed about who is coming and going in real-time.
Although none of the locks we evaluated were particularly difficult to install, some were more so than others. If your new lock includes both an interior escutcheon (the housing that goes on the inside of your door) and an exterior component (usually a touchpad or a keyed cylinder), you'll need to remove your old lock completely, including the deadbolt mechanism and strike plate, before installing the new one. Removing the two bolts that connect the internal escutcheon to the external component and both components is all that is required. Two screws hold the deadbolt in place as well.
The good news is that most smart locks use conventional pre-drilled holes, so there's no need to drill new ones. There are also smart locks that attach to the inside of your door and utilize your current keyed cylinder and deadbolt hardware, requiring simply the removal of the inner escutcheon. In either case, expect to spend 10 to 25 minutes removing your old lock and replacing it with a smart lock.
Is Alexa capable of controlling smart door locks?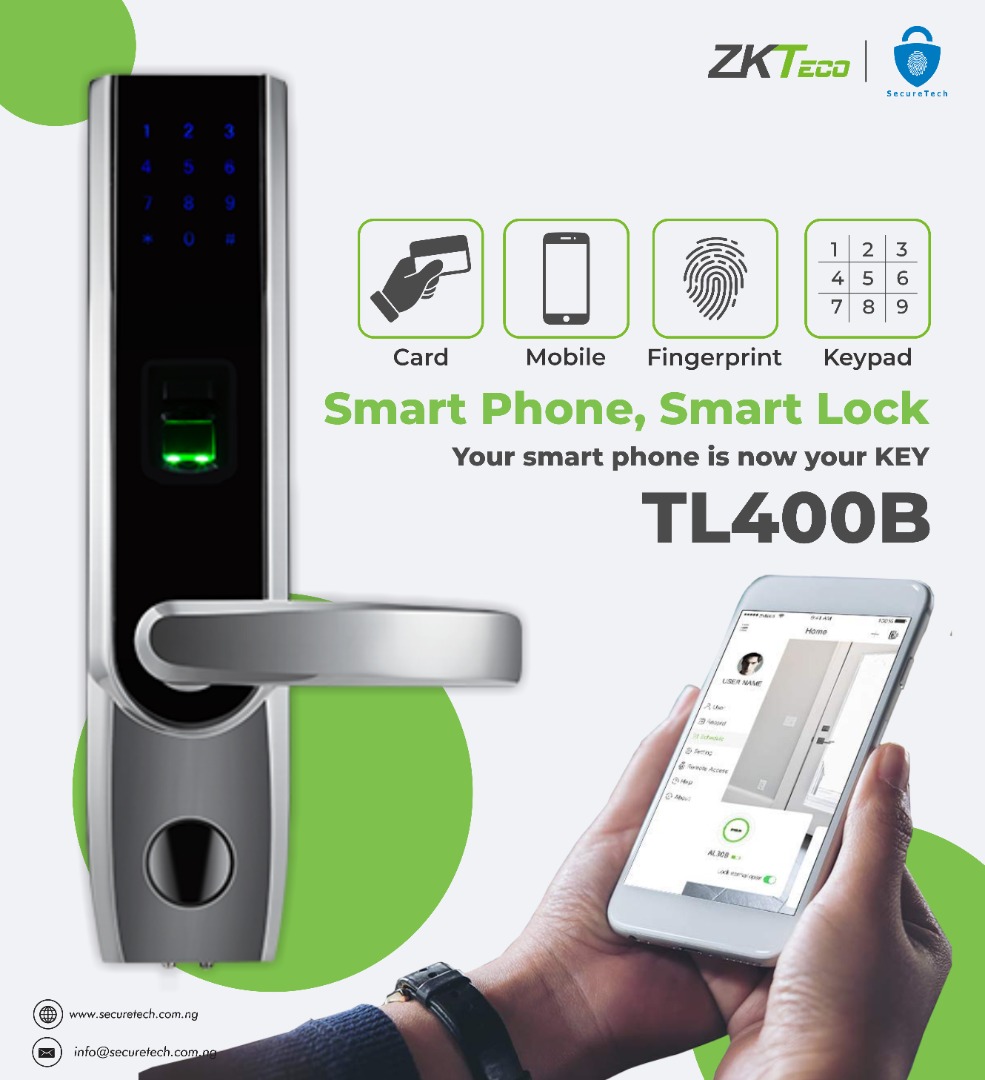 Some locks work with other smart home devices and services including Amazon Alexa, Apple HomeKit, Google Assistant. You can have your doors unlocked when a smoke or CO alarm goes off, or have particular smart lights switch on when a door is unlocked, for example.
You can also couple your lock with a video doorbell to see who is at the door before you unlock it, or have an indoor security camera start recording when a door is unlocked, depending on your home automation settings. Keep in mind that the more features you get, the more you can expect to pay.
TYPES OF SMART DOOR LOCKS
Keypad and Combination Smart Locks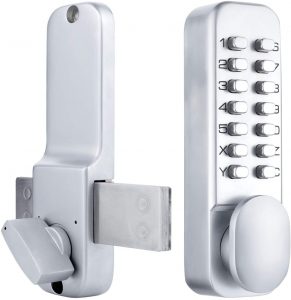 Smart locks with keypads require a master passcode to unlock the door . You can also create different passcodes for different people. Combination keypad smart locks include ; keypad deadbolts with a knob or lever, and keypad deadbolts with a handle set. It's possible that you'll be able to use a touchscreen or classic buttons. Many of them are easy to connect to other smart home gadgets.
WI-FI Smart locks.
Some smart locks include WiFi connectivity and can be utilized with a smart home hub like Amazon Echo. These applications-based products allow you to lock or unlock your door from anywhere with a wireless connection. You may also keep track of when your doors open and close and share e-keys with trusted persons like family, neighbors, and repair personnel. There'll be no more misplacing keys or trying to remember who has them!
Fingerprint Smart lock
A fingerprint or biometric smart lock scans your fingerprint and converts it to a numerical template. You can provide people access to that template by sharing it with them. This is a solid security solution because you can't forget your fingerprint and it's extremely difficult to fake unless you're James Bond or Mystique from the X-Men. In the event of an emergency, a biometric lock with a mechanical lock or keypad is recommended.
WHAT ARE THE KEY BENEFITS OF USING A SMART DOOR LOCK?
No matter where you are, you can control your front door;
Your smartphone acts as both a key and a lock with a smart lock. You don't have to race home to beat your guests or a delivery driver; simply log into your app and unlock your front door from anywhere.
Codes over Manual keys;
If you've ever stood at your front door, fumbling through your luggage for your keys, you'll appreciate the keyless feature, which lets you unlock your door using a code rather than a key.
No more key duplicate theft
Smart locks do away with the necessity for several copies of your key. This is also far safer than having multiple copies of your house key circulating because it protects your home from potential burglaries.
On-time notifications that reminds you to lock up ;
If you've ever rushed out of the house to get to work or drop off your kids on time, you know the tension that comes with wondering if you remembered to lock your door. Many smart locks will send you a notification on your phone if you fail to lock your door, allowing you to secure it with the push of a button.
Smart door locks make life easier in a variety of ways such as:
Know who's coming and who's leaving.;- You can set up to 30 separate access codes for anyone who needs to enter your home, including your babysitter, dogsitter, and children. Your system keeps track of which codes were used when and when they were used, allowing you to keep track of who is entering and exiting. You can receive a notification on your smartphone when a code is entered.
Create visitor codes for them to use;- It's hard enough to be ready for out-of-town visitors without having to hustle to get a duplicate of your key manufactured or coordinate your schedules so you're home when they arrive. Simply provide visitors with a temporary access code and allow them to come and go as they want. Once they've gone, you can delete the code.
Make your own rules: You may also program your smart lock to do things like automatically lock doors when a certain amount of time has passed, arm your security system, and turn off your lights when you lock your front door .