The Top 7 Types of CCTV Surveillance Cameras that can Meet Your Needs
CCTV Surveillance cameras could well rescue the day, knowing that we're being monitored and that if something goes wrong, we'll have concrete evidence." Security is of vital significance in our modern-day, with a growth in the number of crimes and anti-social activities. It cannot be compromised at any cost
So, if you've been thinking about getting one for your home or office, and you're wondering, "What sort of CCTV camera should I buy?" SecureTech Nigeria will propose the best sort of CCTV cameras for you, therefore this article will help you decide what is the best option for you.
We frequently overlook the fact that these cameras come in a wide range of styles. CCTV cameras are available in a variety of types and configurations, giving you a lot of options depending on where you want to put them. Continue reading to learn more.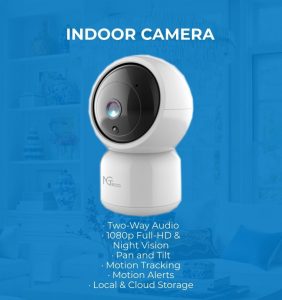 Dome cameras are the most cost-effective of the bunch, as they are the most basic sort of security camera designed for indoor use. The dome form of this camera gave it its name. These cameras are utilized for tasks that require simply a daytime camera.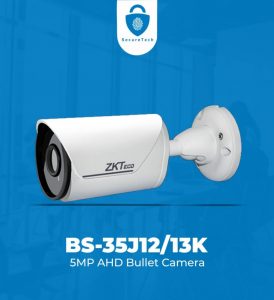 These cameras are meant to capture the visuals of a specified region and are best used as home security cameras since they are fixed to a certain location. These cameras have a slim and cylindrical form. They're further divided into Ultra Bullets, which are characterized by their smaller size and lower price.
C-mount Camera
These cameras are a step up from the others. The C-mount cameras come with a detachable lens that may be swapped out to suit the user's needs. Standard CCTV camera lenses, for example, can only cover distances of 35 to 40 feet. Special lenses that can cover distances over 40 feet can be used with C-mount cameras.
Day and Night CCTV Camera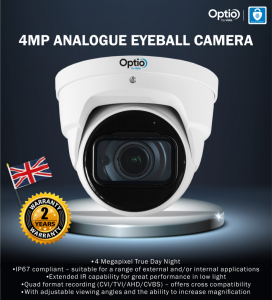 The day/night CCTV cameras have the benefit of being able to operate in a variety of lighting conditions, from bright to dim. This security camera system doesn't need infrared illuminators since it can record quality footage in both light and dark. Day/night CCTV cameras are ideal for outdoor surveillance whereas infrared CCTV cameras do not perform well. These feature a broad dynamic range, allowing them to work in a variety of situations, including glare, bright sunshine, reflections, and intense backlight, at any time.
Infrared/Night Vision CCTV Camera
Using infrared LEDs, these infrared/night-vision CCTV cameras can see in pitch dark circumstances. These cameras are great for use outside and at night when there is little to no light.
Varifocal Cameras
Zooming in and out without losing focus on the image is possible with these cameras. These cameras, which are used in many reality programs, have the ability to emphasize the characters as the script requires.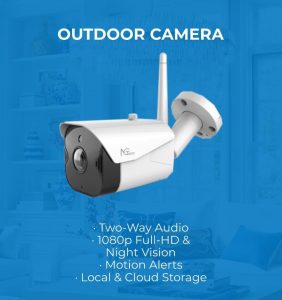 These cameras may or may not be internet-connected. Wireless CCTV cameras aren't all IP-based. Alternative wireless transmission mechanisms are available for certain wireless cameras. However, regardless of transmission mode, the basic benefit of these devices remains the same: great installation flexibility.
Whether you're searching for a single camera or a network of cameras as part of an integrated security system, CCTV cameras may perform a variety of tasks for the businesses that use them. 
SecureTech Nigeria provides CCTV camera installation, verified security CCTV technologies, video transmission technology, and network/IP communications as part of our core CCTV service, ensuring customer requirements, and providing CCTV system installation and CCTV system support for high reliability under the guidance of security consultants. The cost of CCTV cameras varies depending on the functions they provide. The better the camera, the more it will cost. The prices are not substantially different from the manufacturer's suggested retail price.

To discover more about our various CCTV Security cameras, contact SecureTech Nigeria.