CAN YOUR HOME BE BURGLED AT A TIME LIKE THIS
At this time two years ago, It was certainly a bad idea to leave my house to work on Monday morning, shortly after I set out for work; I was bombarded with several missed calls on my phone, was thrown into shock and then I had to return the calls. "YOU'VE HAVE BEEN ROBBED" were the words of the voice coming from my phone and instantly I took to my heels and drove back home, only to discover that all my valuables have been carted away, I went numb but managed to ask my neighbors if they were equally robbed and they informed me that they had Home automation in place. It dawned on me that I needed to secure my home as fast as possible.
In Today's world, your home safety and that of your loved ones are Important, and so it's necessary to initiate Home Automation at your Safe Haven.
Home Automation has become such a prevalent component of smart homes as they provide new levels of security and comfort.
WHAT IF THE BURGLAR BREAKS IN THROUGH THE WINDOW? 
Most people who live downstairs are easy targets of window entry theft and so the simple way to prevent this is to make sure your windows and doors have the window Door sensor Alarm; How it works is: When a person illegally opens your windows or even your doors, the host can deter intruders with a shocking Max of 100DB Alarm and it automatically scares them away.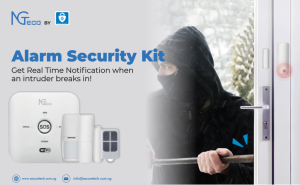 Click here to learn more about the wifi Alarm kit
HOW DO I DEAL WITH THE WIRES THAT COME WITH CCTV SURVEILLANCE AT HOME?
Consider how you need to know what is going on in your home and even hear those tiny conversations from that aunt at your house to your children, you sure need the CCTV Camera but you don't have to worry about Long and stubborn wires running through your floorboards and walls when you can conveniently decide to use the wireless NG-C100 Dome Security Camera Inside your house and even use the NG-C400 Waterproof Outdoor Security Camera to protect your home vicinity from intruders.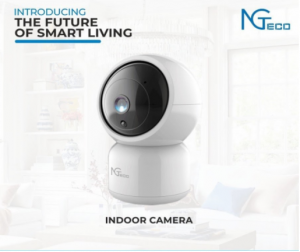 Click here to learn more about the NG-C100 Indoor Security Camera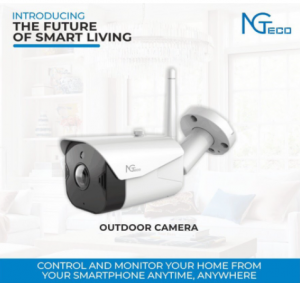 you can conveniently talk to your visitors and even your family via the CCTV camera.
Click here to learn more about the NG-C400 Waterproof Outdoor Security Camera
OH….I FORGOT TO PUT OFF MY HOME APPLIANCES…
We understand how pressure and lateness can make you forget to even put off the TV and run out of the house, and then after 30 minutes, it dawns on you that you didn't put off your tv, All of a sudden you are so scared that your house might blow up if there's a high voltage. Fortunately, with the NG-P100 Outlet Smart Plug, you don't have to worry about all of that uncertainty as you can control your devices through the Smart plug from your phone and you can even check the status of your connected appliances. It's so simple.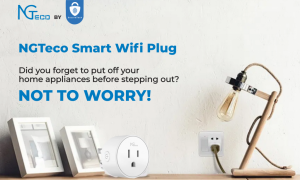 Click here to learn more about the NG-P100 Outlet Smart Plug
WHAT IF A THIEF KNOCKS AT MY DOOR PRETENDING TO BE A FRIEND
There are instances of theft being carried out as a result of false pretense at a door knock request which can be really bad and this why it's necessary to have the NG-D100 Wireless Video Doorbell at the front of your door as it provides the real-time 1080P Full HD home smart doorbell system where you can watch and interact with your visitors while you are in your home or even remotely from your phone.
Click here to learn more about the NG-D100 Wireless Video Doorbell

Did you Know the Smart Home Automation delivers comfort, convenience, class, luxury, security, and safety?  This is why we will be happy to help you make the right CCTV Camera Choice from our arrays of unique options that suit your needs.
Contact Securetech via phone calls +2348113898227
WhatsApp: 08073392421
Email: info@securetech.com.ng