HOW TO PREVENT THEFT AT YOUR STORE IN NIGERIA
My Friend Bunmi, who owns a boutique at surulere opened her shop on a beautiful Saturday morning as she was attending to many customers who were purchasing her designer clothes. Unfortunately, at the close of business, Bunmi realized that some of her goods worth over five hundred thousand naira were missing without a trace. she almost ran mad. Sadly this same narrative happens almost all the time to retail stores and supermarkets.
The lack of security has led to a 15% increase in theft between 2019 and 2021 and a rapid rise in violent behavior, especially after the protests ended. With the buzz around insecurity SecureTech Nigeria in collaboration with Vista CCTV  has created a solution that deters crime before it happens.
We have developed a new and effective way of cutting crime rates in half through Public View Monitors, The PVM10CAM is a 10" monitor with a built-in 1080p H.265 IP camera, with a clean, modern design to add to the armory of the retailer in the fight to help reduce shrinkage and protect profits in areas such as self-scan tills, high-value goods areas and aisles.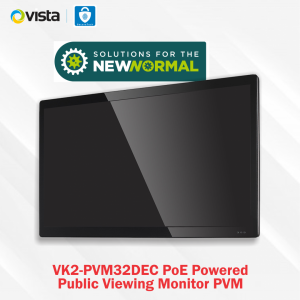 The retailer's logo can be displayed on the screen whilst there is no motion close to the area, when a customer approaches, the cameras motion detection switches the display to a live view of the camera and if required can also display a variety of messages, e.g. "Recording in progress", along with motion recording to a microSD card. If the camera is covered, the Anti-mask function will be triggered and an audible alarm is activated via the built-in speakers.


Get in touch with the team today and kick start the discussion for an effective, tailored solution for you and your business. You can contact the team via email: info@securetech.com.ng or by phone: 0811 367 7777 / 0811 267 7777, you can also reach us on whatsapp a member of our team will be able to answer any questions or queries you may have.