WHY YOU NEED TO SECURE YOUR PREMISES
You know how we get carried away with our Nigerian Owambe and the jollification that goes with it, So on this beautiful morning, I quietly drove into a hotel somewhere at abuledga to attend my cousin's wedding. At the front of the gate, I noticed that there were no boom barriers to control and block vehicular or pedestrian access, The scary part was, right close to the hotel, there were people roaming around like they had a bad agenda, I also noticed that the security didn't have Hand Held Metal Detectors and there were no Surveillance devices.
We quietly went in like that, but guess what happened? The groom's ex went into the wedding reception with a cutlass all the way from the gate to the hall, it took the intervention of a few youths to collect the weapon from her.
 After this drama had caused confusion at the wedding hall, I began to wonder why security measures weren't considered way before the event started.
Where's the boom barrier, where are the handheld metal detectors, or even the LPR Camera.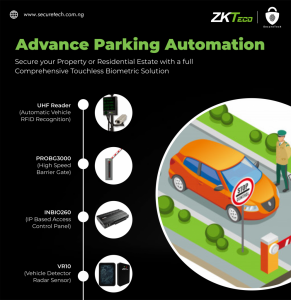 Will people feel safe when they walk into your premises?
Just hiring a security guard to protect your property and control access is the option that a lot of people prefer, but it will be a lot better if you also have a boom barrier, handheld metal detectors, and CCTV surveillance to control entry.
ANPR Stands for (AUTOMATIC NUMBER PLATE RECOGNITION)
LPR Stand for (LICENSE PLATE CAMERAS)
These surveillance devices will help you obtain copious information in a high-traffic situation.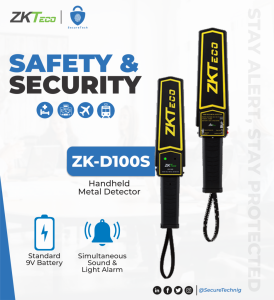 Our
hand-held metal detector
is extremely sensitive, with top-of-the-line security applications, high reliability, ergonomic assistance, sophisticated detection, and operator signaling capabilities.
Get in touch with the team today and kick start the discussion for an effective, tailored solution for you and your business. You can contact the team via email: info@securetech.com.ng or by phone: 0811 367 7777 / 0811 267 7777, you can also reach us on WhatsApp a member of our team will be able to answer any questions or queries you may have.