SMART IR TRANSMITTER (Full Direction)
Compare
SMART IR TRANSMITTER (Full Direction)- Home Automation System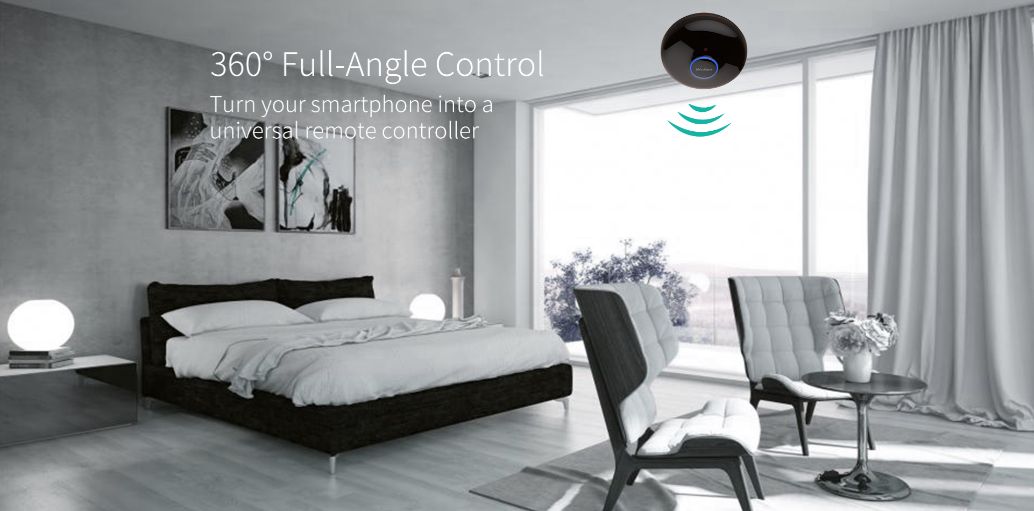 Smart IR Transmitter can link ZigBee/Smart Room wireless signal and IR wireless signal to control devices which are controlled by IR remote controller, such as TV, air conditioning, electric curtain and so on, and widely applies to villa, smart community, hotel apartment and office, convenient and safe.
Features
Communication Mode: EEE802.15.4 (ZigBee/SmartRoom).
Replace IR remote controllers, control appliances like TV/AC/Projector.
Launch IR signal in 360 degree, high accuracy.
High safety factor, stable signal transmission.
Realize time setting/linkage control/scene management.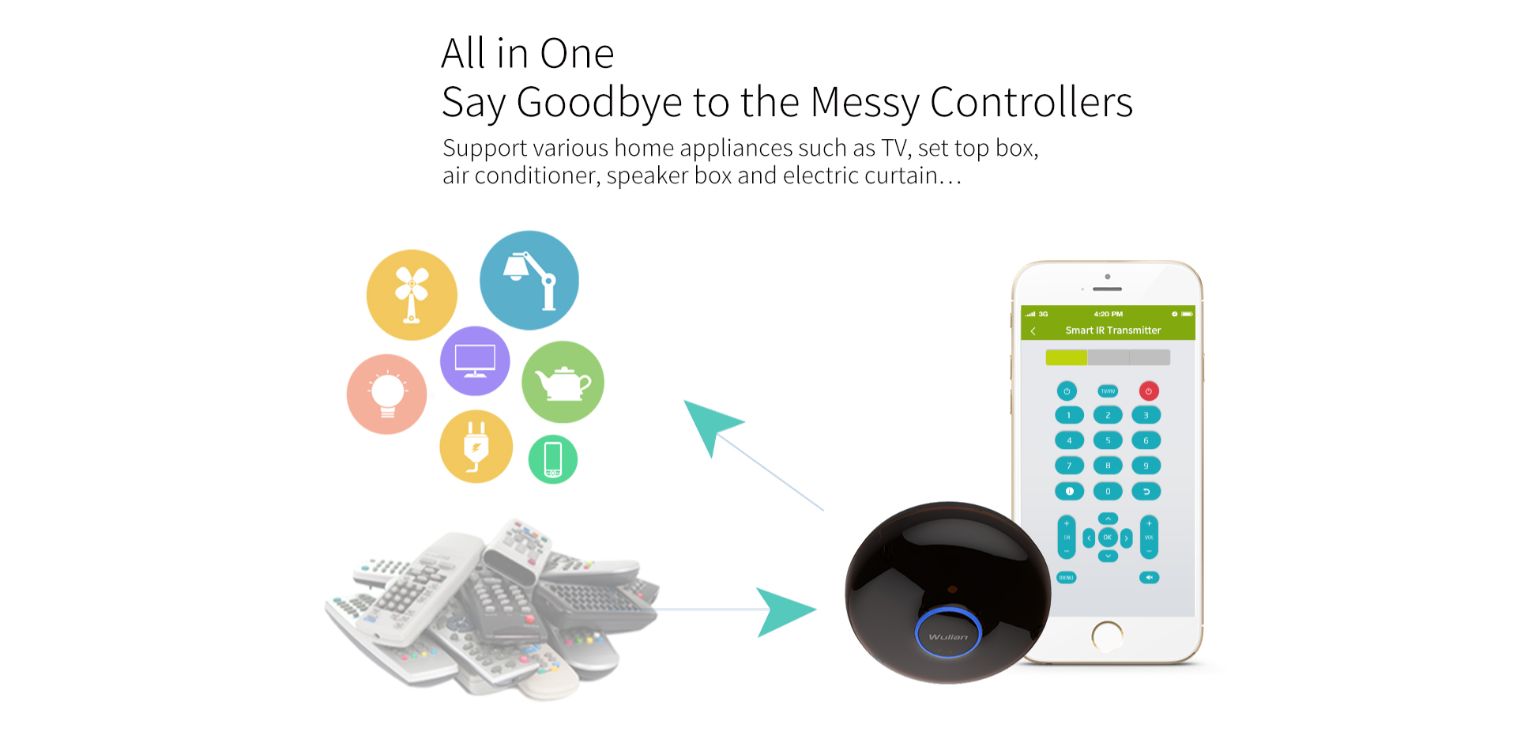 Parameter
Power Parameter:                                                 100-240V AC, 50-60Hz
Standby Power Consumption:                           ≤0.5W
Control Distance:                                                  5m
Control Angle:                                                       360°(Full Direction)
Installation Method:                                            Ceiling-mounted Type, Wall-hanging Type
Working Temperature/Humidity: –                10℃~+45℃ / ≤95%RH(noncondensing)
Material & Color:                                                 PC, Dark Red
Dimensions (diameter*thickness):                  98*52 (mm)
Net Weight:                                                           95g
Gross Weight:                                                       350g