THIS IS WHY YOU NEED SMART LOCKS
Bitcoin's breakthrough hopes were dashed yet again this week, with the leading cryptocurrency by market cap trading in the same narrow range of $32-$36k. Is there anything that can jolt the market back to life? This is what was going through Paul's mind. It was so bad that he forgot his mother-in-law was coming over while his wife was in the hospital, Unknowingly, he didn't give her the passcode to the house's door lock. He has Smart locks, so he was able to provide them entrance to the house from his phone while he was with his wife in the clinic.
Here are a few things you probably didn't know about smart locks and how they can help you.
Even for those who haven't gone as far as automating their homes, smart locks have become a very prevalent component of smart homes. These smart locks provide new levels of ease and efficiency to a part of the house that hasn't seen much development in the past.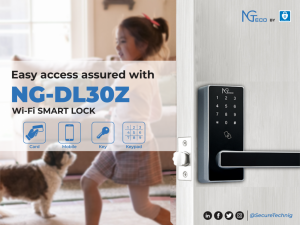 LEARN MORE ABOUT HOME AUTOMATION
So if the power goes out, I won't be able to get into my house?
Prospects who are interested in purchasing smart locks frequently express these worries. If this is preventing you from purchasing our smart locks, here is a simple answer: smart locks utilize AA batteries. AA alkaline batteries, yes, you read that correctly.

Can I make commands on the Smart home devices?
Consider how the lights in your living room turn on automatically when you walk inside your house and open your smart lock. Thanks to third-party compatibility via Wi-Fi and Z-Wave, smart locks can communicate with a wide range of smart home products.
Smart locks are compatible with voice assistants such as Amazon Alexa and Google Assistant. Using simply voice commands, you may lock and open your doors from the couch, master bedroom, or two states apart. Comfort? Absolutely!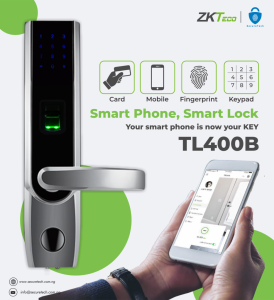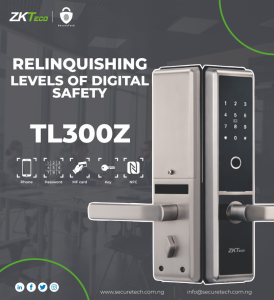 SecureTech Nigeria is a Leading Provider of commercial security solutions, systems, and software in Nigeria powered by SBTelecoms. Our e-commerce platform gives you access to home automation solutions, smart home technology, biometric access control, the best cctv sales deals in Nigeria, access control systems and so much more from our various Global Manufacturing partners like SUPREMA, ZKTECO, PAXTON,WULLIAN, VISTA, OPTIO, ARATEK, EVOLUTE.
SOMETHING BIG IS COMING….

Get in touch with the team today and kick start the discussion for an effective, tailored solution for you and your business. You can contact the team via email: info@securetech.com.ng or by phone: 0811 367 7777 / 0811 267 7777, you can also reach us on WhatsApp a member of our team will be able to answer any questions or queries you may have.