The New Paxton Entry For Home and Offices
Paxton Entry
Paxton Entry is a door entry system that works standalone or alongside Paxton's Net2 access control solution.
It consists of three components that auto-detect on set up – external panel, interior monitor, and door control unit.
The new Entry Standard monitor comes with a 4.3" capacitive touch screen, and the same user interface as the Entry Premium monitor. The sleek, timeless design enables the monitor to fit discreetly into any surroundings. The monitor can be wall or desk mounted and is available with or without a handset.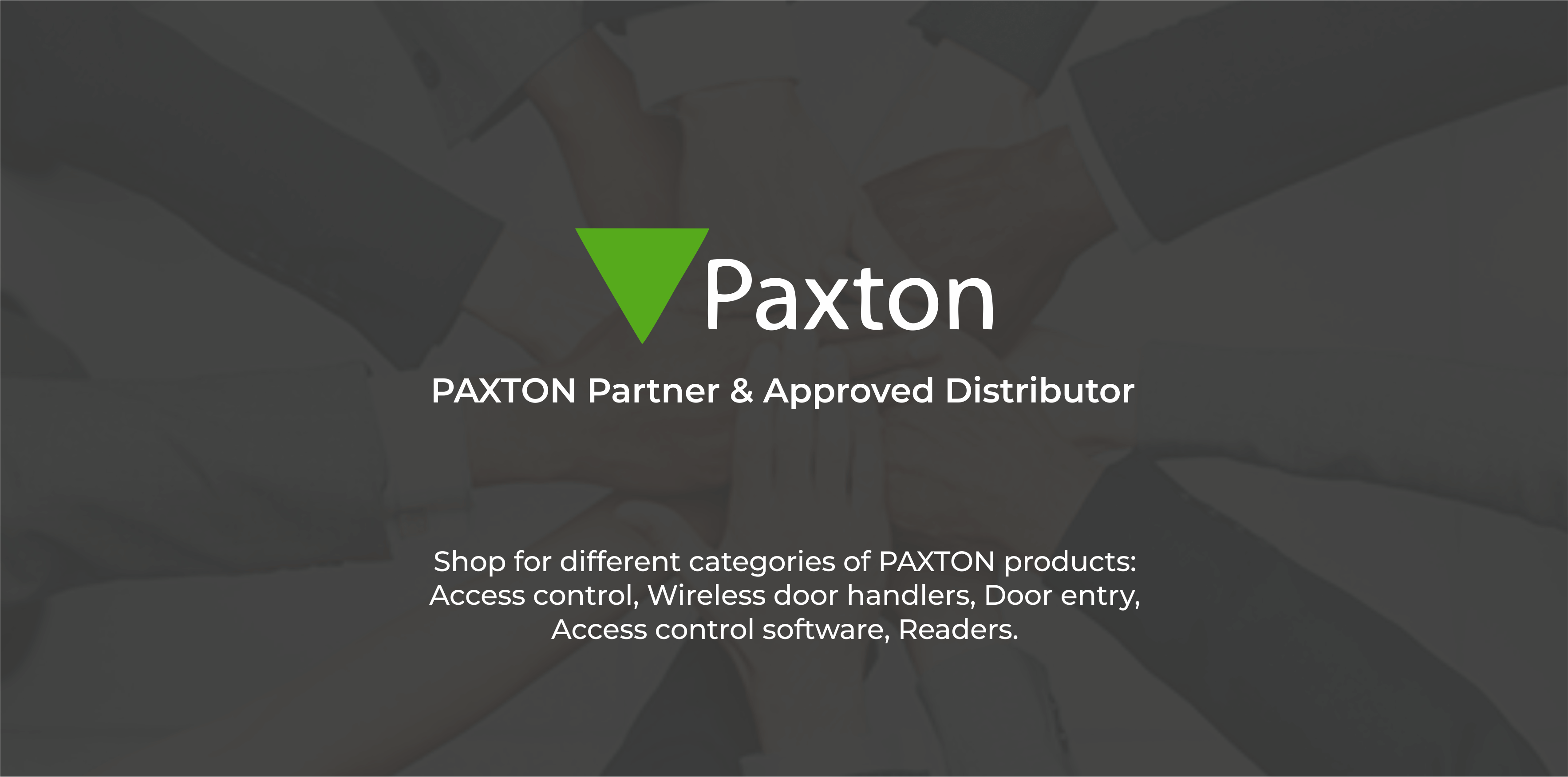 BENEFITS OF PAXTON ENTRY SYSTEM TO YOUR HOME AND OFFICE
The Entry system is a DIY solution, I.e. It comprises of just three (3) major devices (External Panel, Interior Monitor, Control unit)
Supports IP and Poe
These systems can be mounted on the wall and placed on a desk
These systems can be work as a Standalone and can be connected to a Net2 Entry Unit
Convenient and User-Friendly Interface (4.3'' Monitor)
HOW TO INSTALL –
Components simply interconnect using Cat5 or standard RJ45 terminated patch cables. Entry can also utilize existing network infrastructure for simple installation. PoE technology runs power and data along the same cable to avoid the need for separate power supplies.
HOW DOES IT WORK –
A visitor initiates a video call via the bell button on the external panel. Visitor access can be granted via the monitor, which features an intuitive touchscreen user interface. The internal monitor can be used via either the handset for private calls or in hands-free mode.
When connected to Net2, access to the building can be gained by using a PIN, code, and/or proximity token.
Watch Video