The Six Unified Access Control Systems for Your Home
Access control relies on a unified management system connected to multiple locks and proximity devices for streamlined security.
The unified system provides real-time information about who is entering which locations, when they are entering and can be programmed remotely.
The goal of access control is to provide organizations with an additional layer of security by managing user permissions at entry points and entry time frames.
What is Unified Access Control?
Unified access control solutions are systems that controls end user access based on user identity, device security state, and location information.
It leverages your existing network infrastructure—from user authentication to access points and switches, to firewalls and IDP Series appliances—through an open, standards-based architecture.
It is also based on field-tested components being used today in tens of thousands of network deployments worldwide.
Doors will unlock automatically and allow entry for individuals through a range of devices – from simple proximity or keypad-controlled door locks to access card readers and advanced biometric scanners.
For example, homes or offices can block entry when there's no one around or during closing hours.
Business facilities can also permit visitors and staff to access main entrances, while restricting access to certain areas that require special authorization.
Access control is a great way to boost commercial security and provide accountability at home and at the workplace.
The Six Unified Access Control Systems for Your Home
1. Magnetic Lock
A magnetic lock, or mag lock, consists of a large magnet that is installed along the top of a door frame.
A metal plate, or armature plate is fastened to the door so it lines up with the magnet.
When electrical power is supplied to the magnet, it creates a magnetic charge that keeps the magnet tightly pressed to the metal plate.
This keeps the door securely locked until power is removed or interrupted.

2. An Access Card
One of the main applications you often hear about is access control.
Advancements in ID card technology has enabled card-based access control systems to become effective for a wide range of end users, securing homes , office buildings, government facilities, and even college dormitories.
Access card current is a big antenna and a chip.
The Chip is powered through the antenna so there's no power source included.
Once it's powered, it will transmit a string of 0s and 1s at a specific frequency.
3. The Door Contact
The door contact is an integral part of your alarm system and is used to secure your doors and windows.
The contact consists of two parts: one is fixed at your door or window frame, the other one is fixed at the wing of the door or window sash.
Thus, the contact recognizes if the door or window is opened or closed.
If you install the door contact at the bottom of your window, it is still possible to tilt your window.
It shows the position of the door(opened or closed) prompting you to know if the door was opened without permission or was left open.
At SecureTech, we provide residential and commercial building owners with door contact accessories at factory prices, check out our catalogue here.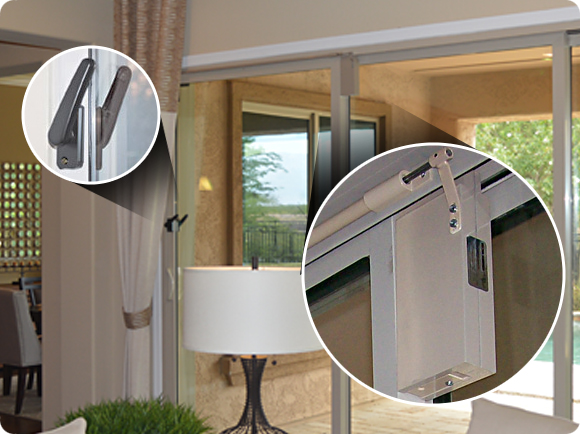 4. The Reader
This allows you enter your unique credentials to gain access.
The reader transmits on a specific frequency, when the current answers, it sends the information it reads to the controller.
The reader will only report the information it reads from the card, it does not make any decisions whether to get access or not, it only sees the string of 0s and 1s and sends this information to the controller.
Check out our catalogue of RFID access card readers here.
5. Request Exit Unit
This is the unit that will tell the controller that someone is trying to exit the room without having to enter any credentials.
The request to exit is usually a motion or simply a manually activated button.
When it detects someone approaching the door , it will send a request to the controller to unlock the door.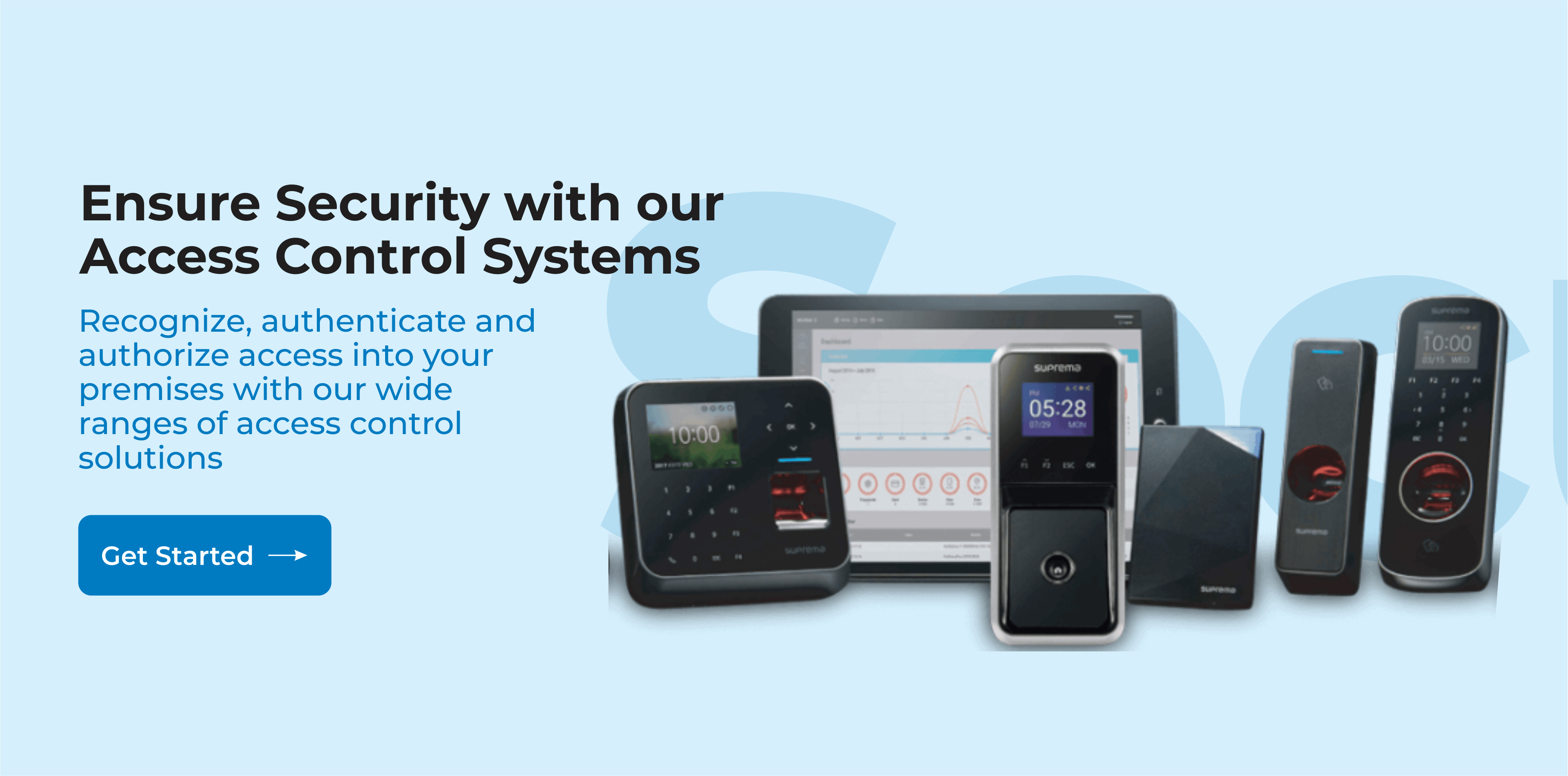 6. An Access Controller
It manages everything.
It constantly monitors the door contact to know when the door is opened or not, when it is unlocked, when you want it unlocked for a period of time etc.
It also manages exit request. It received the card information from the ready and crypt the information to see if this user has the right to access the entry/exit.
How does it know what the string of 0s and 1s mean?
It uses a decryption template to translate the binary string into a card number.
If the description matches the inscription on the card , it will read the correct card number and give answers.
If it's the wrong inscription, it will send an access denied message and not unlock the door.
Do you need access control systems for your home or are you looking to break into the security solutions market, contact us today to get started.